Yet another portfolio design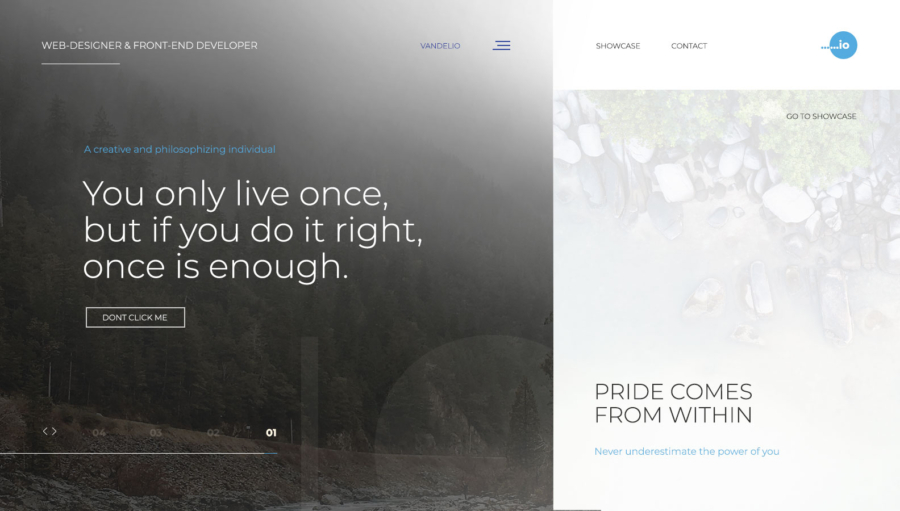 Once again i have created a webdesign for a potential future portfolio.
A full screen dual block view for mobile and full screen experience on desktop as visualised.
Including smooth transitioning when navigating and subtle movements, when the mouse moves.
Spoiler.. You might see this as working interface soon!